Eric A Ridenour

I am obsessed with work and my family.
There is little time or joy in anything else.
As a member of the National Science Writers Association, I take pride in writing quality, well-sourced, and researched content for the health, medical, and wellness industries. I take great pride in pursuing content that is fact-based rather than pseudoscience, as is common in the wellness industry.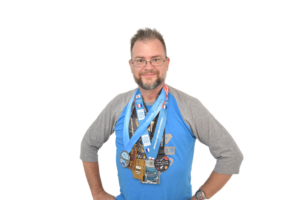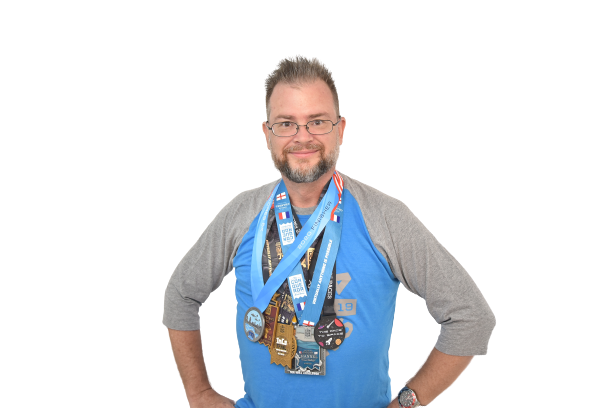 I began health, medical, and wellness writing beginning with my own journey to better health when I turned 40. I began to take sports and nutrition courses which began a life of its own. I wound up continuing my learning in diet and health while writing more for related businesses.
My personal health and wellness journey progressed as I began running and even entering competitions! Running, weight training and studying diet have stuck with me to this day.
Currently, I am completing an additional AS degree in Health Science as well as a certificate in Psychology to complement my work and interests.
Personal life
I have been writing professionally for almost 20 years and was first published in 5th grade in a YMCA newsletter. The article I wrote turned into a column that lasted for three more editions. This was a long career for a 10-year-old! During high school, I was a writer for the school paper, later become a short-term entertainment editor. Then, I became semi-famous in Southern California for my photocopied fanzine "The Fugitive Yearbook Press" which began as a protest to my poorly managed high school yearbook class. This managed to continue for six editions in a little over a year. The first edition was 250 copies placed in record stores in Los Angeles, Orange, and San Bernardino counties. The final version being a 10,000 copy newsprint magazine. All done by hand before desktop publishing existed in homes or schools. From there, I submitted to occasional local music magazines landing a permanent position as a Copy Editor for U-Wire. After a company relocation, I began entertainment writing and editing for the now-defunct Hear/Say Magazine. In 2016 I began a short-term blog called "South America Guy" about my adventures touring South America. From there, I started picking up freelance jobs in the health, family, and marketing industries. This is where I continue my work today as a social media marketer as well as a health and family writer.
I am also the father of two special needs children, one with ADAH and the other with Type 1 Autism, which also has increased my interest in understanding health and psychology.

Marybeth Thatcher Wellness
"Eric is fantastic. Not only has he been genuinely supportive in the conception of this project and it's growth his insight and expertise in the areas of content, SEO,development, and more have been invaluable. Whenever he doesn't know something or is unsure he is extremely proactive in learning and finding out.